Seek wellness in 2020 the natural way, with Reiki – a natural healing therapy that promotes relaxation and fosters healing of the body, mind, and spirit. Training is practical and Reiki is easy to learn over a 3-day weekend, 10-hour workshop. Anne offers support after the class, as well, providing students a monthly opportunity to attend Reiki shares to practice their skills free of charge. See below for available training dates for First Degree Reiki and details for registration. Find out why hospitals and clinics around the world are using Reiki in their patient programs. Learn to practice Reiki on yourself and on others if you choose.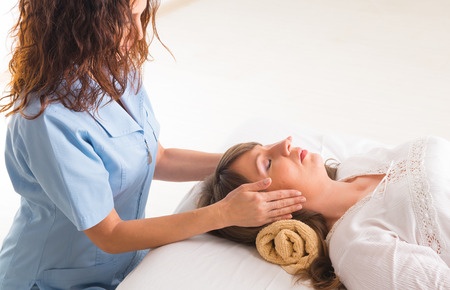 2020 REIKI I TRAINING SCHEDULE with REIKI MASTER ANNE SCHNEIDER
Hosted by Ventana al Cielo Studio, Kerrville, Texas
Ten-hour workshop held in three sections over three-day weekend:
Friday 6:30-9pm/ Saturday 12:30-5:30 pm/ Sunday 9:30am-12pm
JANUARY 24-26
FEBRUARY 28-MARCH 1
MARCH 27-29
APRIL 24-26
MAY – none
JUNE 26-28
JULY 24-26
AUGUST 28-30
SEPTEMBER 25-27
OCTOBER 23-25
NOVEMBER 20-22
DECEMBER – none
Workshop fee:  $225*, includes guidebook and certificate of training. Students completing training are invited to attend monthly Reiki shares free of charge to continue their practice of skills with Anne and the community of her students.
*Discounted fee:  $150/pp for Veterans & $150/pp for Veteran Caregivers

Receipt of fee by Monday before scheduled workshop guarantees registration. Please let Anne know ASAP of your intention to attend. Minimum of two per class.
Contact Anne at (830)739-5828/anne@reikitexas.info & visit www.ReikiTexas.info